Childhood
I was born into a loving, upper middle class family in the suburbs of DC. I couldn't be more grateful for that.
College
I went to Penn State and I am not related to Jerry Sandusky, the infamous child molester. (yeahh… more on that later.)
I majored in Finance because I thought I wanted to go to Wall Street and get rich. While that was a naive perspective, I do appreciate the practicality of my degree.
Things changed my Junior year when I studied abroad in Argentina. I was free and it was awesome. I took the first steps toward who I'd become only to come back home to what I had thought I wanted- a summer internship at a Big 4 Accounting Firm. I hated it.
I equated all "real jobs" with the stuffy feelings of that summer and swore to never live that life.
Hot Shit
I turned down a job offer from the accounting firm, finished my Senior year and moved back to Argentina where my friend and I started a hot sauce company.
Comically, we discovered locals hated spicy food and therefore hated our hot sauce. Luckily, thousands of study abroad students, tourists, and bars catering to foreigners were in desperate need of spice so we stumbled into a great market and stayed in Argentina for 2 years having fun and thinking we were hot shit.
Humble Re-Beginnings
Hot Sauce was successful at a grass roots level, but when it started to 'get real' it blew up in my face. Basically, I was too immature to handle it.
So I took my last dollars and moved to San Francisco. It was 2012 and the height of the Penn State – Jerry Sandusky scandal, an event that tarnished both my last name and alma mater.
While I obviously had nothing to do with the scandal, and not so obviously have no relation nor have ever met Jerry Sandusky, it was rough applying for jobs in 2012 with 'Sandusky, Penn State' at the top of my resume.
I moved into what can basically be called a hippie commune in the center of San Francisco and took up freelance video production to make ends meet. I also started the first version of this blog in an effort to "Reclaim my last name."
Searching
From 2012 – 2017 I honed my skills as a freelance marketer: writing blogs, creating videos and developing growth and content strategies for startups.
During that same period, I met a beautiful woman who not only encouraged me to make music with her, but also to move into a van, travel Thailand, live all over the place and eventually get married.
She's the best thing that has happened to me. You can check out our music together as "Mark & Miss" on Spotify and Apple Music.
Connecting the Dots
In 2018, finally over the shock of the shitty internship and (slightly) more mature, I applied to a blockchain company called ConsenSys by sending them a unique video application.

For 2 years I worked there as a marketing manager and helped build the company from 200 to 1000+ employees. The experience taught me more about leadership and human nature than I could have imagined.

During that same 2 year span, I put in long hours on nights and weekends using my growth marketing and content skills to build out a few online businesses that generate a passive income.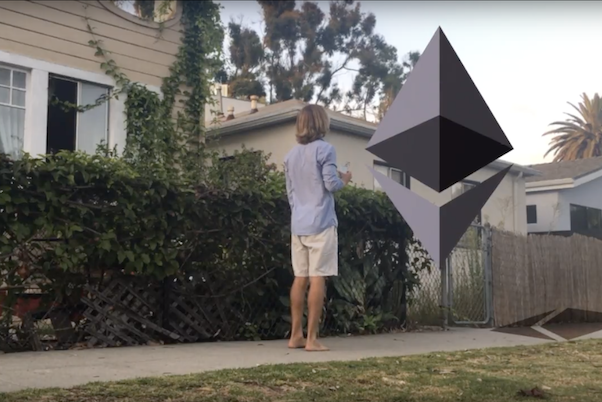 Which Brings Us Right To Here
It's 2020, and when I'm not out traveling the world with my wife, I live in sunny Venice, CA, playing music, focusing on my health, and working on projects that interest me.
My life is pretty amazing and I'm incredibly grateful but, by no means do I have it figured out.
I still have a lot of curiosity and big dreams for the future. I'm still searching for that big idea and also hope my music gains commercial validation.
Thanks for your time and please continue to poke around my site. You can check out my professional work, listen to my music, or wander through my randomness. If any of it catches your interest please contact me to collaborate.
With Love,
Mark Sandusky