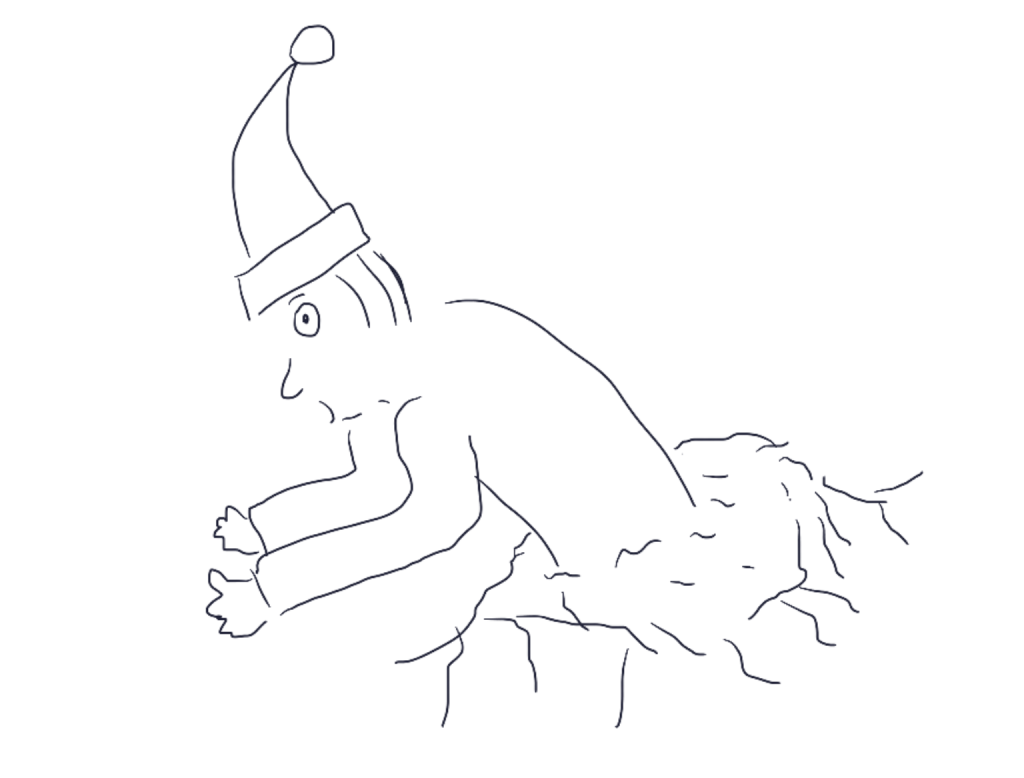 The first thing to do is chill out. You need to overcome the panic so that you can deal with the problem.
Slow your breathing, plan your exit. If you flail and grab you'll break all of the ice around you, making an escape that much more difficult.
Once you find your calm, it's time to take definitive action.  Lay your torso out on the rim of the ice, spreading your weight over a wide surface area. Pull with your elbows and forearms as you kick with your legs – propelling yourself out of the hole.
Once you're out, don't stand up and run, but rather remain flat and roll toward solid ground.
Once you're safe, take off your clothes.