It's Your Show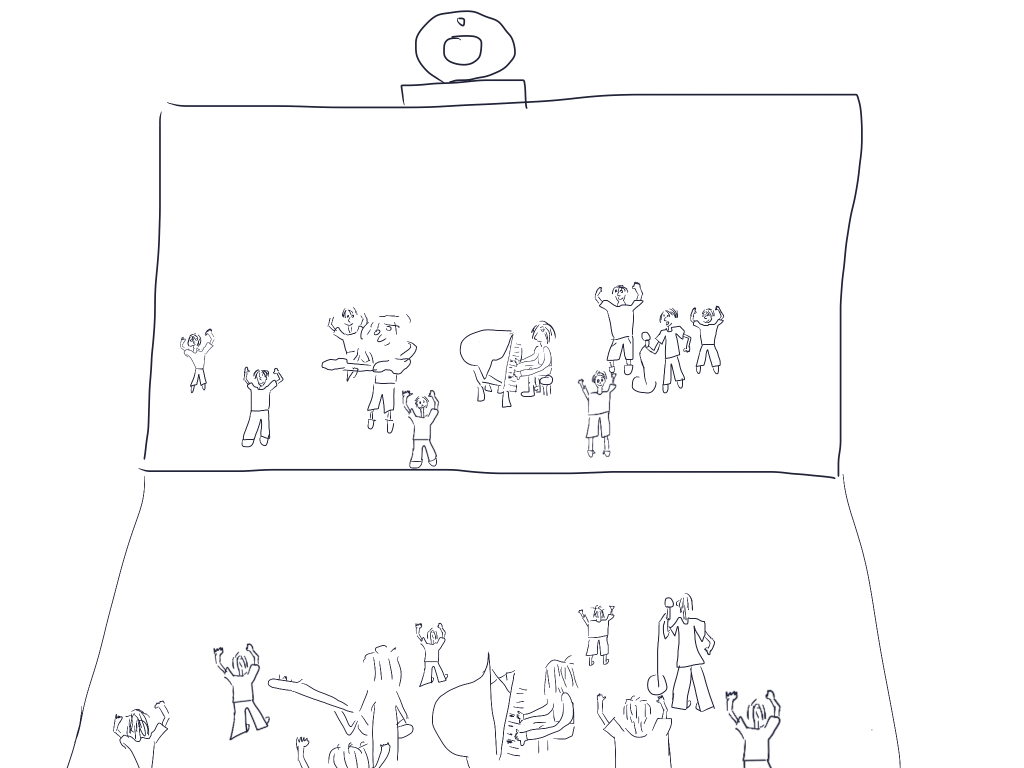 The role of the audience is expanded. Or diminished. Whichever way you want to look at it.
The band plays from the crowd and the cameras sit on top of the screen filming.  It's a massive selfie.
Instagram, Facebook, YouTube — the real success stories involve everyone. Everyone is the audience, everyone is the performer.
There may be stars and leaders, but ultimately, we're all in charge of the show.