The Human Race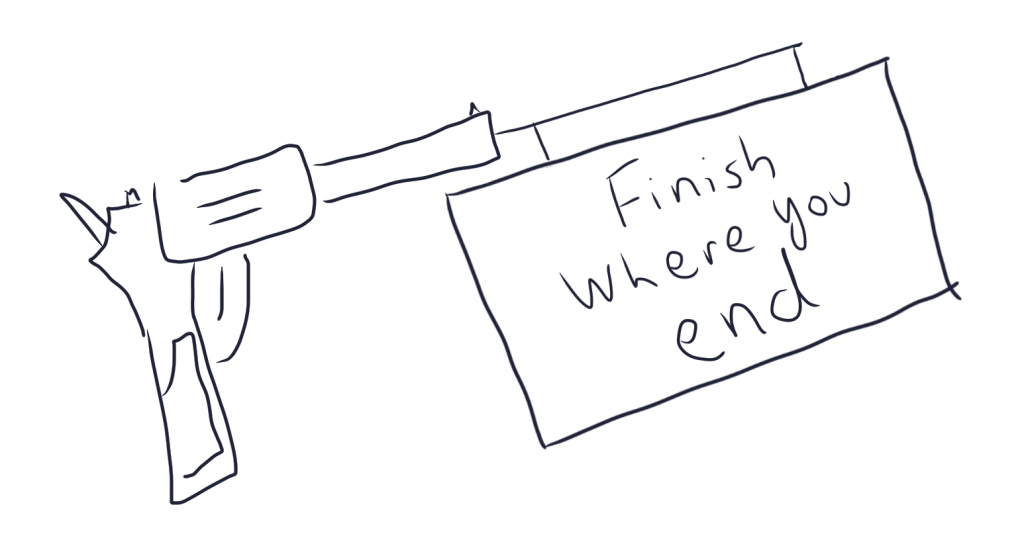 Ext. Trail Race. Participants of all shapes, sizes, and species appear at the starting line.
THE ELDER RABBIT
Go!
The cheetah sprints ahead. The antelope gallops right. The elephant plods left. The bird flies up. The gopher digs down. The human turns around and asks…
HUMAN
Where's the finish line?
The human is all alone, but the flag sticking out of the starting gun says, "Finish where you end."